Book: Sweet Exposure
Author: Beth Ashworth
Genre: Contemporary Romance
Hosted By:Francessca's Romance Reviews

Synopsis: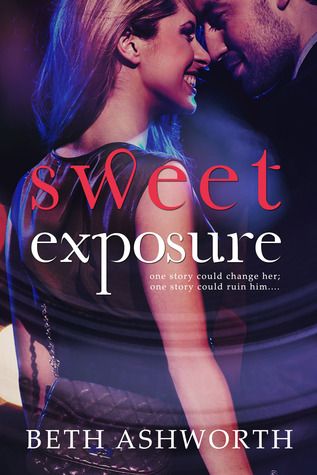 Lola Hart knew moving to London would be easier said than done … but it was the big dream and enough for her to leave everything else behind. She followed her heart.

Now, twelve months later, she is dangerously living on the verge of bankruptcy, eviction and humiliation. The perfect career in journalism proved to be nothing but a farce, forcing her into freelance reporting. Broke and desperate, Lola's life quickly spirals out of control. That is, until she happens upon the greatest of opportunities.

Blake Tanner craves a quiet life … a change from his younger years spent recklessly enjoying the illustrious and opulent lifestyle of London's elite. He has matured somewhat, but is still finding it difficult to shake the image he created.

As one of London's most eligible bachelors and the future of his family's multi-million pound company, he is a hot topic and the entertainment industry's most wanted.

Lola is tasked with revealing the secrets of the elusive Blake Tanner, and she cannot contain her excitement, knowing this sweet exposure could be her big break. She is determined, gutsy, and has nothing to lose ... or so she thinks.

One story could change her.

One story could ruin him.

Add To Goodreads


MY REVIEW
When I saw the title I had an idea how the book would go, I was wrong and so pleased about that.
Blake is a businessman working in his family business, his a bit of celeb due to his playboy years, his not that way anymore, he really is a private man and down to earth, he even enjoys beans on toast!
Lola works freelance for a lowlife celeb rag that wants all the dirt on people, Lola has been tasked with gaining dirt on Blake, the handsome, panty wetting playboy.
The two of them have a couple of run-ins that pushes them into a surprise situation, they then have to make a decision, this takes them on a journey neither expected.
I love Lola a real girl that has spunk, Blake isn't all coy and shy, his full of himself and is most definitely sexually confident. They spark off each other, when one lets their guard down a little the other has a full on shield up, it is bumpy, then again it was never meant to be a fairytale.
The little things Blake does are sweet, but then again he shoves her into that bitchy group of supposedly higher up women, that wasn't nice. Lola doesn't always make it easy for Blake, it's a strange situation and she doesn't really know how to be.
You will really enjoy watching the two of them dance around one another and especially enjoy the final outcome.
I was totally absorbed into this story and the characthers. The author writes a good book.
4.5 stars

Purchase Links

Amazon UK
Amazon USA
Amazon CA
Amazon AUS

What Others are saying

Beth Ashworth always aims for something a little different, uniquely her. Sweet Exposure doesn't deviate from that. It's one of those reads that makes you appreciate her talent. I hope she never stops sharing her stories. ~ Goodreads Review

The author does a fantastic job with the story and I loved the characters! I will be looking for more books by Beth Ashworth to read! I highly recommend you pick this novel up!! ~ Goodreads Review

Beth has kept it British once more - to my absolute delight - and this book was a pleasure to devour and forge my way through as I was desperate to get the end to know how Lola and Blake's story ended and if they ever got their happily ever after! ~ Four Brits and a book

Sweet and hot, just what I like! Add some humor and a unique story, and BAM...you have an awesome new book by Beth Ashworth. I loved Lola's tenacity, and Blake… well he was just as yummy as the conversation hearts Lola was addicted to. This book is unique and fun, so BUY IT! READ IT! Beth just gets better and better!!! ~ Amazon Review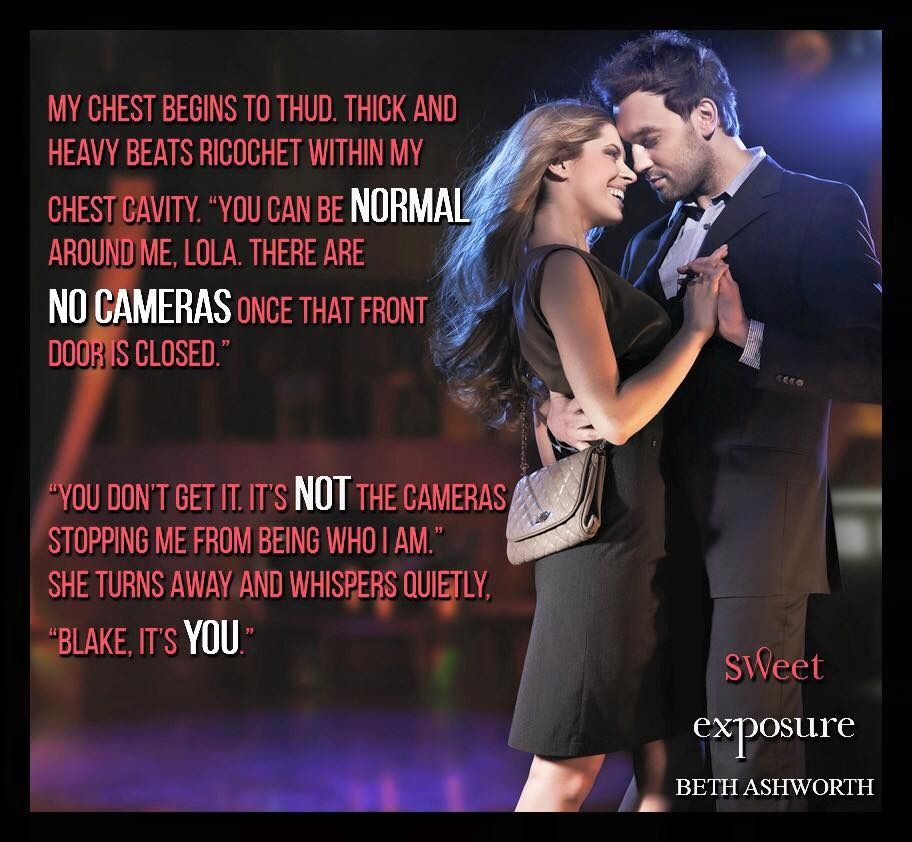 About The Author


Beth Ashworth was born in Manchester, but shortly moved to the modest city of Coventry where she was raised and still resides now.

As an avid reader from a very early age, Beth has always been keen to put her words onto paper. As a child she was always found with either a book in her hand, a pen and notepad or a computer games controller.

Starting off by initially writing alternate endings to her favourite Jacqueline Wilson books from around the age of ten, Beth has continued to grow and love her passion for books.

Eventually, after many unfinished books and short stories, she finally decided to follow her passion and write books that she hopes people will love.

When she isn't reading or writing, Beth loves to spend time with her husband and friends.

You Can Stalk Beth Here:

Instagram
Goodreads
Facebook
Twitter